Solar News
November 9th, 2010
The United States and Australia have inked a new partnership to make Solar Energy more Cheap.
Australia in association with the United States have inked a new partnership to pursue joint Solar Power Research, designed in such a manner so that the solar energy will get more cheap to compete with fossil fuels.
In Melbourne on Sunday the US Secretary of State Hillary Clinton and the Australian Prime Minister Julia Gillard made this announcement, with the Australian government set to commit up to $50 million towards the program.
Ms Julia Gillard said the aim was to make solar power as cheap as conventional energy sources. Ms Clinton said the program may take few years and may complete by 2015 and the program is aimed to make solar power competitive with conventional energy sources.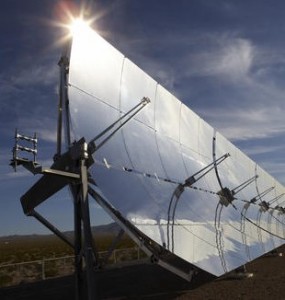 "One of the greatest barriers to a broader commercial take up of solar power is its cost and that is specifically what this joint research initiative will address," Ms Gillard told reporters. Although the price had dropped by 50 per cent in the past three years but there aim is to bring the sales price of solar technology down by two to four times," she said.
"Under this initiative our two governments will share both the costs and the benefits of research and development which will speed up innovation," she said.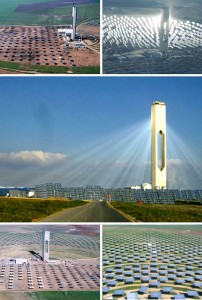 Secretary Clinton also pledged a $500,000 grant from the U.S. State Department to support a global survey to identify opportunities to reuse carbon dioxide emitted by power plant and industrial processes, headed up by the Global Carbon Capture and Storage Institute, a recently established research center co-funded by the Australian government.
Ms Clinton also announced up to 15 additional Fulbright Scholarships would be awarded over the next three years for studies into climate change and energy.
The former first lady said a joint science and technology commission meeting would be held in Washington in February and she could not imagine a better partner than Australia.
"I think what you're seeing here this afternoon is a recognition by both of our governments and the people of our two countries that in the 21st century no single country will be able to address these environmental challenges on its own," Ms Clinton said.
"We need partnerships now more than ever, we need all the talent and all the capital we can muster."
For more details CONTACT  US  and we'll give you a call!
For Solar Credits and Tariffs CLICK BELOW.
Leave a Reply